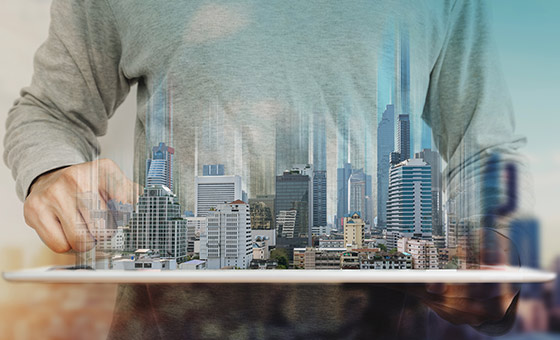 Building Information Modelling
Having a digital representation of the physical and functional characteristics of a facility before, during and after construction is a key factor in the efficiency and effectiveness of the design and construction efforts, and provides the ability to optimise the operation of the facility through its entire life cycle.
"A smart man makes a mistake, learns from it, and never makes that mistake again. But a wise man finds a smart man and learns from him how to avoid the mistake altogether" Roy H. Williams
Under a BIM model, each project participant contributes their discipline specific knowledge into a shared project model.
Importantly, BIM is not a new technology. Rather, BIM is the natural evolution of approach to design development, project delivery and facility management.
For Information Quality, BIM is a natural shift in the adaptation of existing workflows refined during our extensive experience specifying, implementing, populating and administering engineering data and associated 2D and 3D systems in the Oil & Gas and Mining sectors.
There is a very clear translation of information management techniques and skills to the world of BIM on both large scale and small infrastructure and construction projects. IQ have taken this experience to develop specific BIM strategies and workflows to realise significant project delivery efficiencies and cost savings.
There are four overarching models of BIM. Each model represents a different level of sophistication inherent in the building information set and strategy.
Information Quality can offer a scalable service to deliver BIM models from the simplest Level 0 data consolidation through to Level 3 interactive 4D project management.
Our offering includes BIM consultancy services to develop a single 'federated model' which is particularly important on large scale projects to ensure data consistency, effective clash detection and collaboration between multiple EPC's and design vendor stakeholders. A federated model also provides the opportunity for the development and use of 4D visualisation to report progress, enable complex sequencing and assist with construction planning.