Project Information Managed
From the smallest brownfields upgrades to major greenfields capital projects, the ability to compile, share and analyse information generated and received is critical to successful execution and handover.
In order to enabledigital operations, a digital twin and good operations practice, it is essential that information is reliable, retrievable and relevant.
ProDat has been utilised within IQ and across a broad range of clients since our inception in 2009. We are proud to have converted all the lessons, optimisations and efficiencies from these multiple projects and use cases into a single easy to use web interface.

"The speed of communications is wondrous to behold. It is also true that speed can multiply the distribution of information that we know to be untrue."
– Edward R. Murrow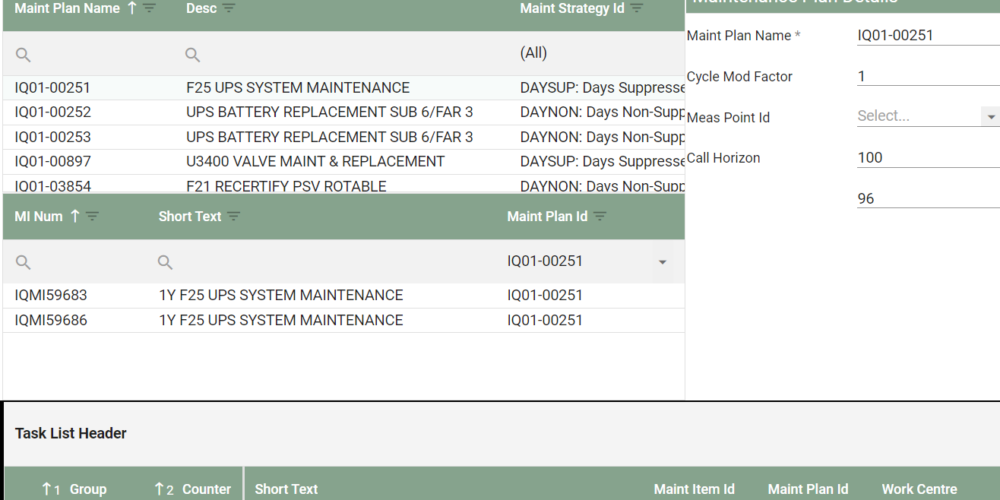 Maintenance Builds Made Easy
Whether developing a new maintenance build or manipulating an existing structure, the ability to incorporate live engineering information and visualize the final product in an intuitive and project-based platform provides maximum return on investment.
Developing, validating and sharing the maintenance and spares information in a project system enables a single consolidated load to the corporate ERP and provides the foundation for optimal performance post-handover.
Originally developed as a project tool to develop maintenance builds on megaprojects while retaining consistency with engineering information, ProDat has optimised maintenance build processes in its DNA.
From core maintenance hierarchy development and manipulation to specification of individual task actions, the complexity of an advanced maintenance build is managed within simple modules for maximum efficiency and consistency.

With
ProDat, all stakeholders including engineers, operators, technicians and maintainers can access the latest trusted information in one place.
With the ability to ingest and compare unstructured, standard and bespoke data sets, and to evaluate the data between sources and across timelines ProDat provides the ideal information ecosystem for projects or operations.
Linking to project and operations documentation systems, intelligent design systems, ERPs and engineering data warehouses, ProDat supports existing enterprise systems by ensuring that a single source of truth is available for vital plant information.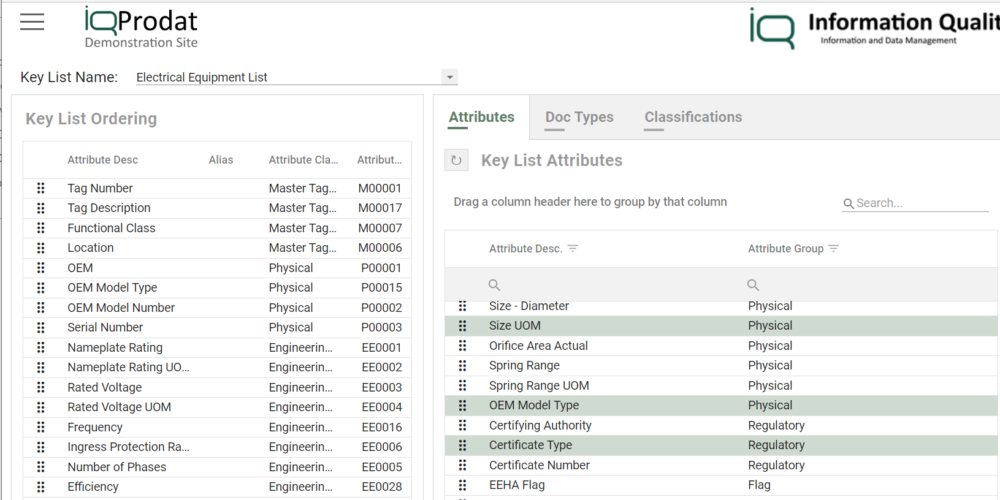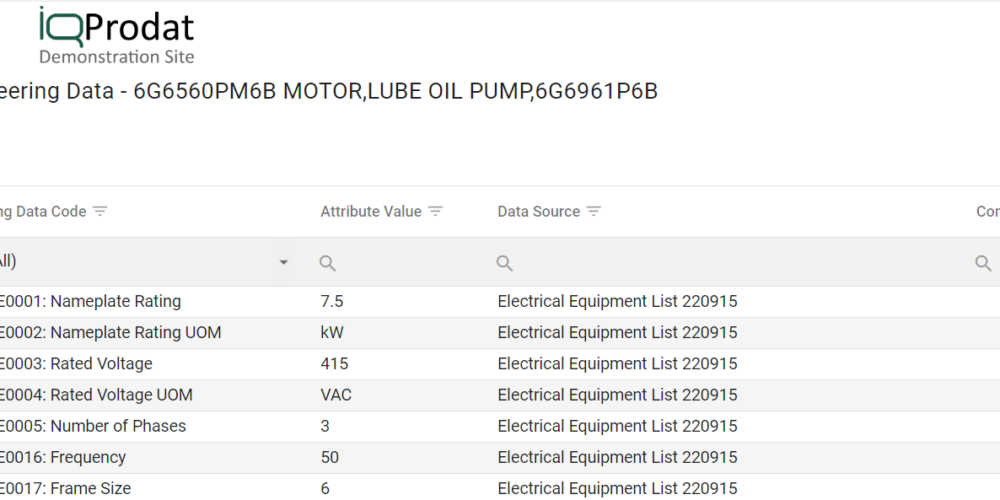 With the ability to manage your class library and key list information directly within ProDat, information categorisation and prioritisation is simplified.
The ability to view that information which is most important to each user supports stakeholder buy-in, providing a superior handover and streamlined project acceptance.
Attribute classification, criticality and maturity is managed within ProDat for clear and concise report throughout the project lifecycle.
If you require a straightforward way to ensure information is reliable, retrievable and relevant
contact the information experts at Information Quality for a demonstration of ProDat today.