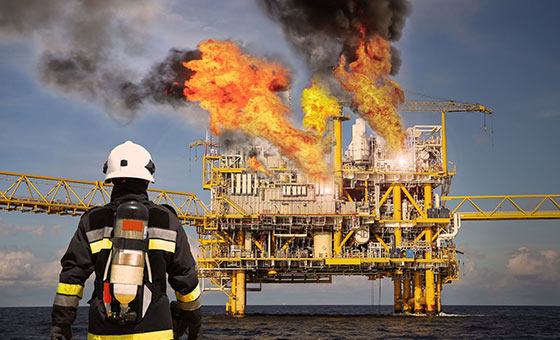 Operations Readiness
Robust operations readiness processes allow excellence in the planning and execution of facility acceptance and operation. Information Quality have extensive expertise and experience in the development and management of operations readiness methodologies, processes and strategies.
Information Quality can facilitate workshops to determine the best model to suit your corporate vision and requirements, develop and implement corporate standard roadmaps and toolkits, and manage the process of operations readiness.
"There is no such thing as luck. There is only adequate or inadequate preparation." Robert A. Heinlein
Operations Readiness Roadmap
A simple, clear and functional operations readiness roadmap supported by pragmatic processes and specifications provides clarity of the effort required to be fully prepared for acceptance of a completed facility or project.
Planning and visualisation tools monitor and report the progress of the operations readiness program, facilitating excellence in the management of resources and requirements.
Information Quality can develop an operations readiness roadmap to enable each of your projects to seamlessly cross from development to operation, with full transparency of the process and status, including clear identification of corporate and legislative milestones.
With the ability to clearly identify all operations requirements early in the project comes the ability to effectively manage the Operations Readiness scope and ensure that the people, processes and procedures required to operate and maintain your facility are functioning correctly by the time they are required.
Operations Readiness Plan
Detailing the milestones to be achieved and the pre-requisites for each milestone, an Information Quality operations readiness plan is the foundation for preparedness to take ownership of and operate a completed facility safely and at the highest possible efficiency.
The implementation of a pragmatic operations readiness plan allows confidence in the recruitment of resources, development of training and competency programmes and execution of legislative requirements.
The plan details the requirements for the achievement of the operations readiness road map including the resources required and allocated for each task.
The operations readiness plan is the method statement for achieving the operations readiness roadmap.
Information Quality provide the ability to effortlessly develop and successfully implement manageable operations readiness plans to ensure that project transition is transparent and effective.
Information Quality routinely develop corporate standards for implementation by major operating companies.
By detailing the standards to which each project or maintenance task is to be performed, we assist operators to meet compliance obligations, achieve commonality of effort and detail company requirements to contractors.
Over-specification of requirements and lack of clarity in specifications are two of the most commonly identified causes of project and maintenance cost balloons. These cost overruns can be easily and effectively negated with clear and concise requirement documentation.
A core understanding of the corporate requirements coupled with extensive experience in the development and implementation of corporate standards across a broad spectrum of industries and operators gives Information Quality the ability to develop standards which reflect your corporate strategy and vision while providing maximum clarity to contractors and suppliers of the requirements for delivery of works.
Information Quality will ensure that your contractors and suppliers have the clarity required to provide all you require from project delivery at the minimum cost by specifying all of your requirements in the most efficient manner possible.