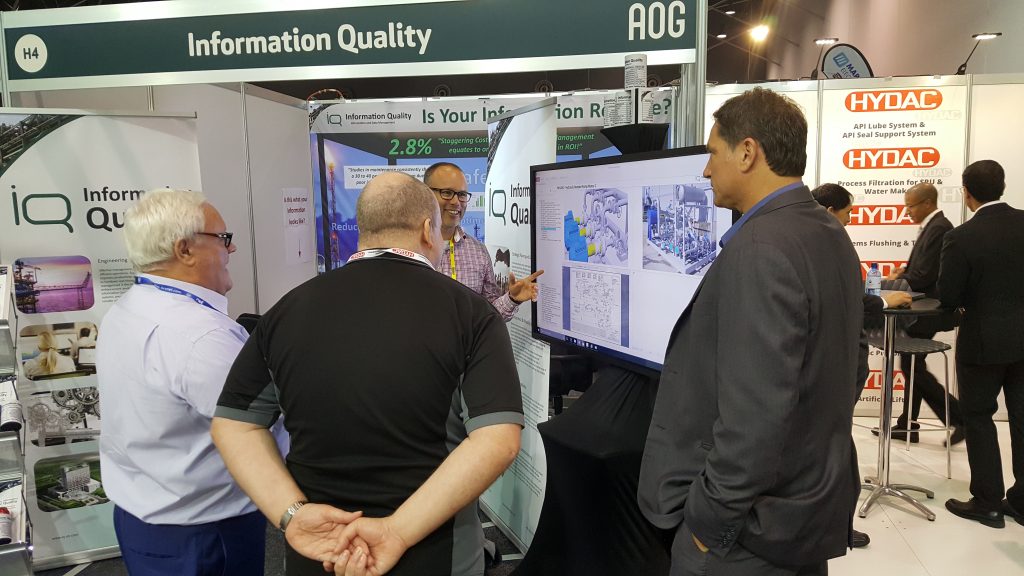 Information Quality at AOG 2017
The Information Quality stand at AOG 2017 has been receiving a lot of interest this week, with Oil and Gas professionals from  Australia and abroad stopping by to discuss the benefits and possibilities created from effectively managed information.
We have noticed an increase in operators seeking to improve operating and maintenance efficiencies as well as contractors looking to better serve their clients by having clear and concise handover information.
Demonstrations of the ease of access to reliable information through engineering portals have been very popular with operators and contractors alike recognising the benefits of Reliable, Retrievable and Relevant information.
If you believe that there are benefits in having your information easier to access or more reliable, then drop in to AOG or call us today.